ISLAMIC COUNSELLING SERVICES

Tuesdays – Saturdays
11:30 - 1:45 PM
@ IMAM OFFICE
Muslim families and individuals, youth, and new Muslims can now book an appointment with the London Muslim Mosque's Senior Imam, Sheikh Mohamed Al-Jammali, for various services, including but not limited to Islamic rulings/Fatwas on inheritance, Islamic Will, Zakat calculation and more. In addition, the Imam welcomes individuals who seek religious guidance on personal challenges, including peer pressure, spiritual crisis, depression, obsession, pre-marital advice, marital discord or domestic abuse (the legal impact can be addressed in collaboration with the Muslim Resource Centre).
These sessions are attended to in complete confidentiality. Walk-ins are welcome; however, pre-booking a 45-minute appointment is advised to ensure that your meeting request is attended to in a timely manner.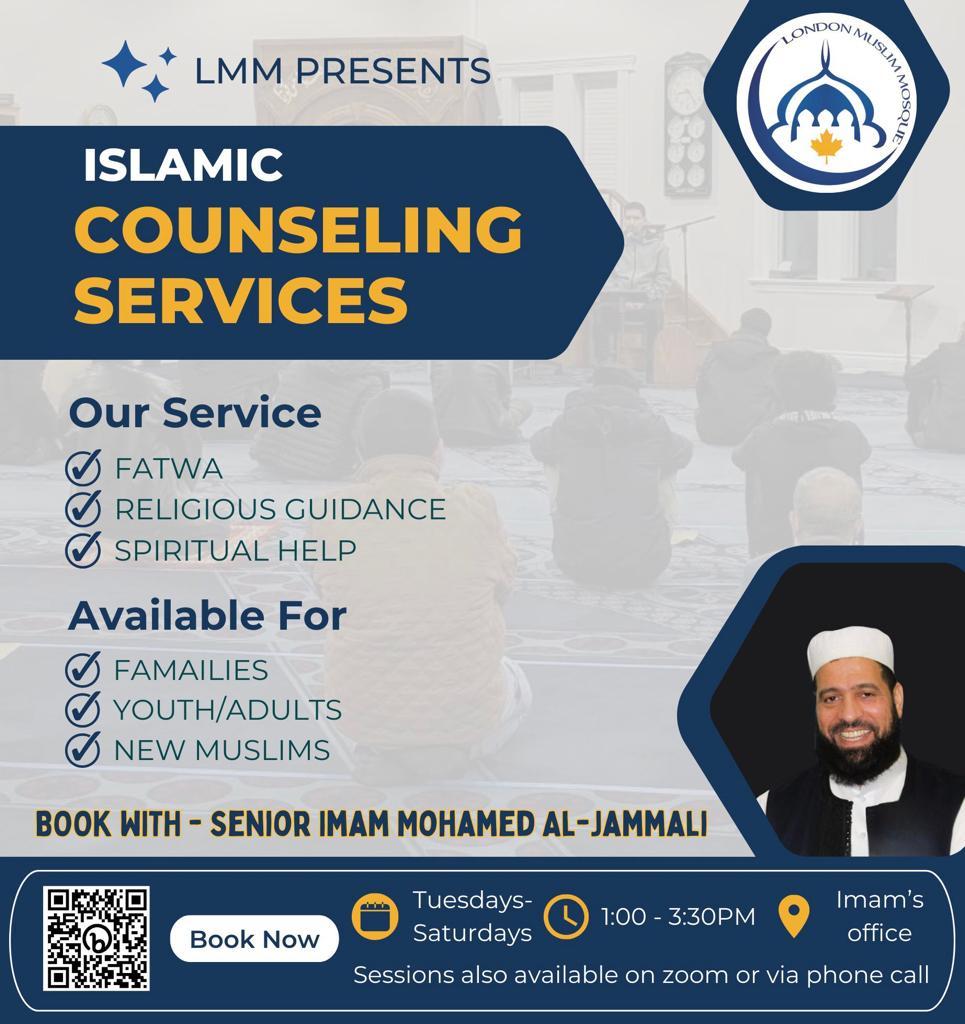 Available Sessions:
11:30 - 12:15 PM

12:15 - 1:00 PM

1:00 - 1:45 PM
Please follow the link below to book your session, in-person or virtual (Please note that your appointment might be rescheduled in case of urgent matter requires the Imam's attention)

To Book An Appointment, Please
Imam's Biography
Sh Mohammed AlJammali
He Graduated with honors in the Bachelor of Theology program of the Al Asmaria University (Libya) ranking in third place, and a master in matters relevant to today's Islamic concerns.
He Memorized the holy Quran at the age of ten and has an Ijaza in the seven Qira'at (special certificate in Qur'anic modes of recitation. He taught and mentored students in reciting and memorizing the Holy Quran for over 35 years. He served as an Imam, Khateeb, and counselor for over 28 years, 18 years in Canada. He Acted as a Judge for many national and international Quran Recitation and Memorization Competitions in the Muslim World.
The Imam has had training in both traditional and academic settings. He received an Ijaza in the study of Hadith and memorized the book of Imam Bukhari with a chain of 15 narrators to Bukhari. He gained a Bachelor's degree in Islamic Law as well as a Master's degree in Islamic Studies.
He served the Muslim community in Halifax, Nova Scotia, Windsor, and now in London.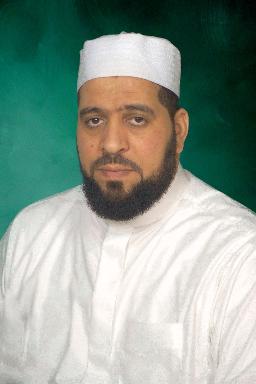 To visit our Lectures' webpage to explore our lectures, please